The Jacks family lives in the Montvale Valley nestled against the Blue Ridge Parkway and Appalachian Trail. We raise all animals with the goal of training the next generation to care for God's creation and impact our community for His glory. Our property includes open pasture and woodland which provide excellent exercise and training opportunities for our pups. With eight children ready to help, hold, and assist – each of our puppies receives lots of individual attention daily. We work to ensure that these pups are comfortable with people, young, and old, from the very start.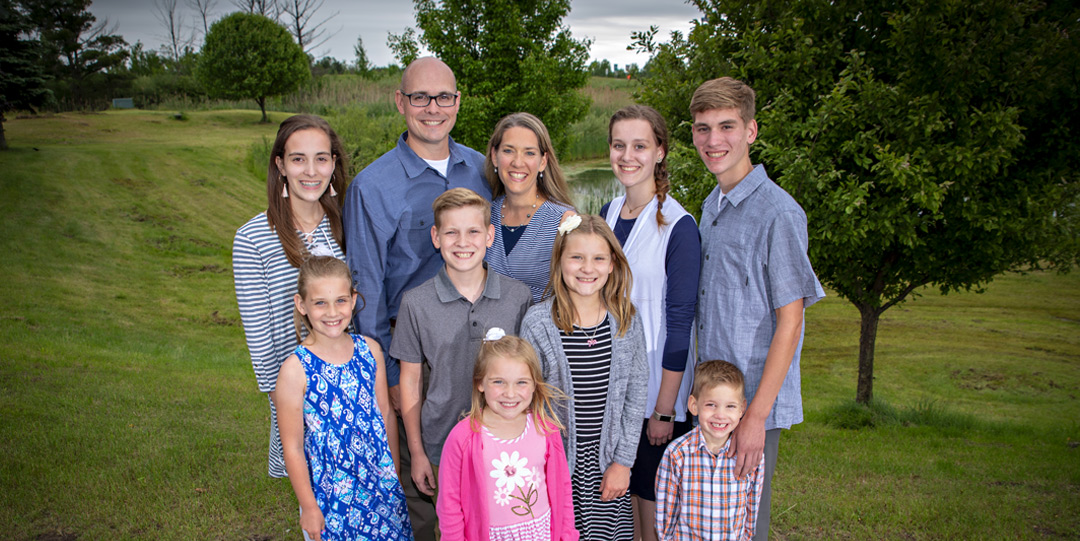 We've chosen Rosie, Nellie, and Bandit not only due to their excellent pedigree history, but just as importantly for their friendly temperament. These Labs are ideal companions due to their attentiveness and calm disposition.
Bandit is also available for stud service and interested parties may contact us for complete details and contract specifications. We are glad to share his five generation pedigree documenting his United Kingdom lineage as well as his OFA certificates showcasing his good hip and elbow structure.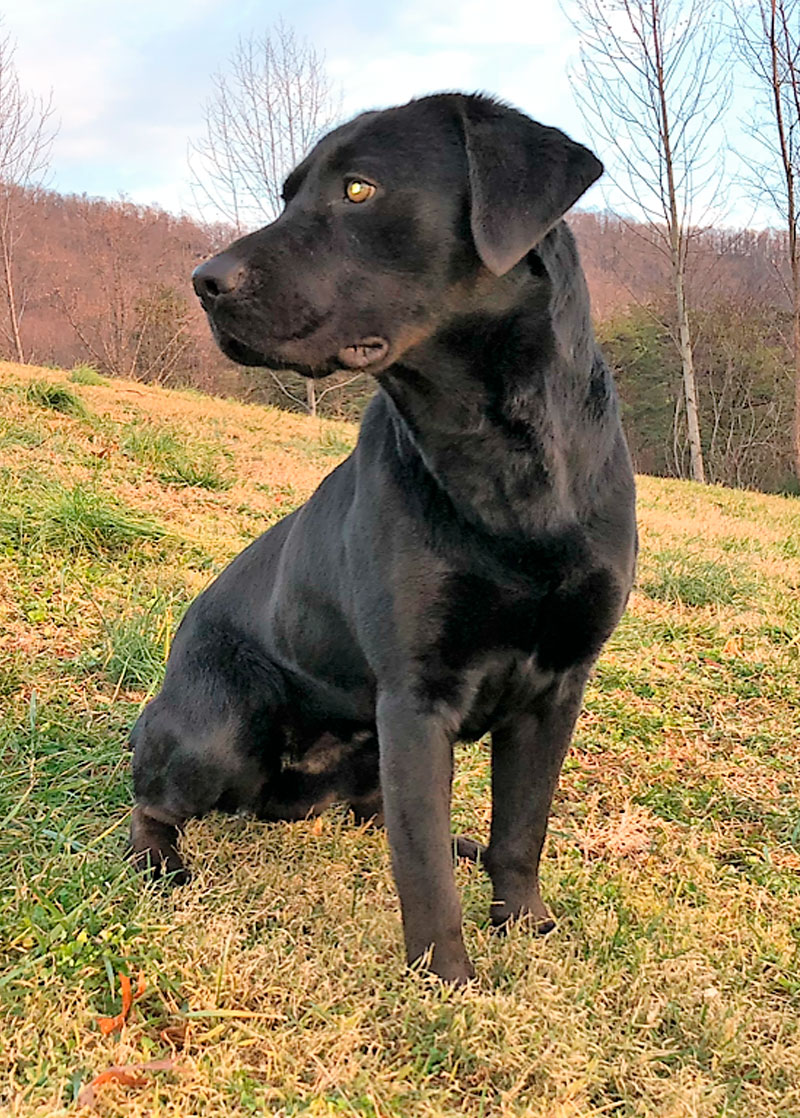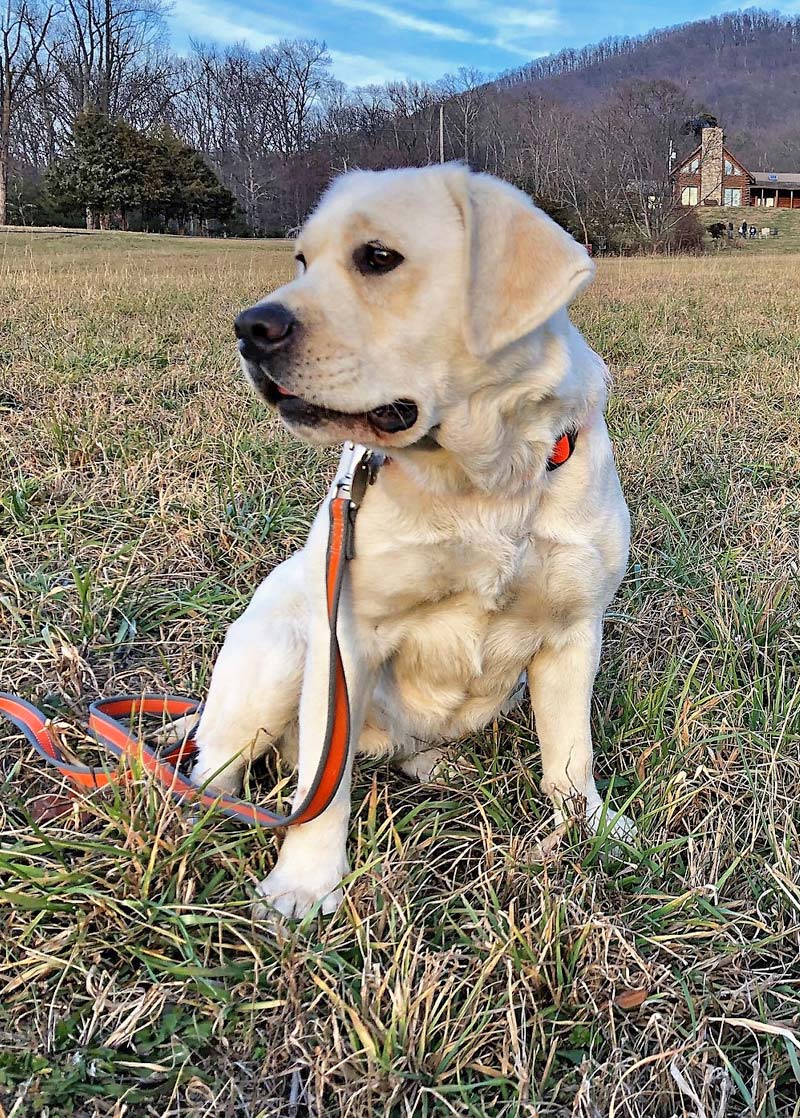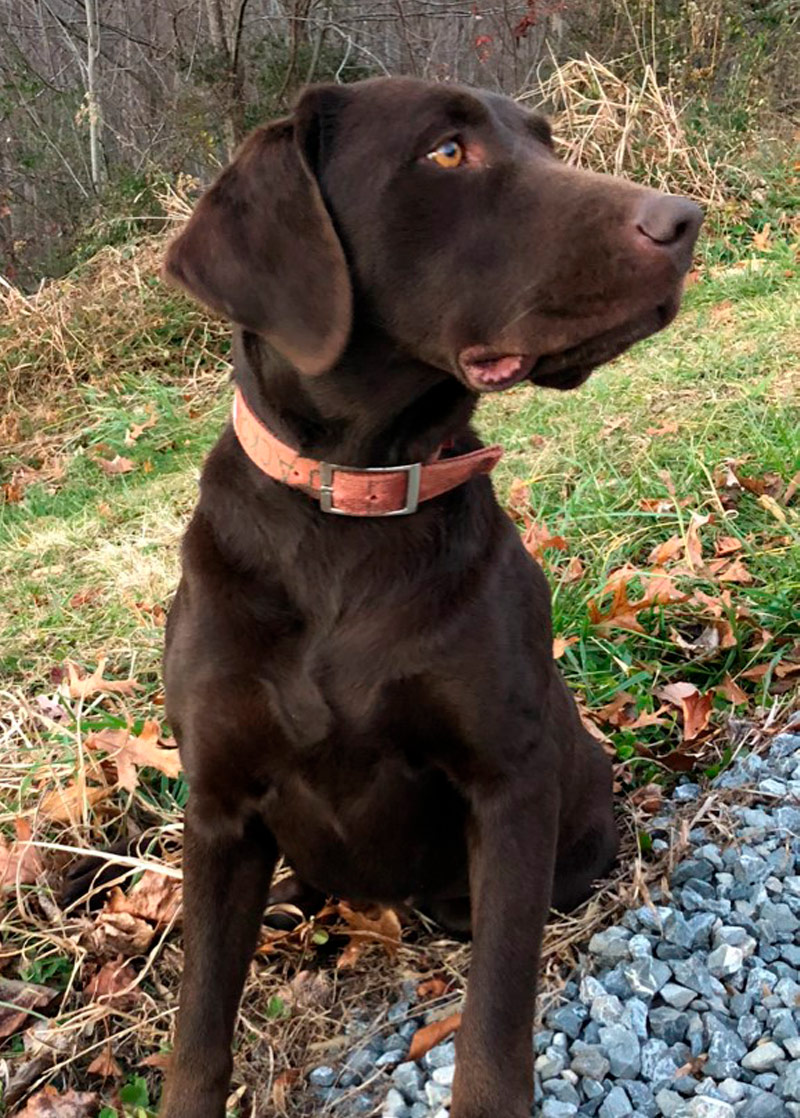 You are encouraged to call us anytime Monday – Saturday 9am – 6pm to gain more insight on our philosophy and methods of raising Labrador Retrievers.
Watch the video to see Bandit retrieving!
We support the ongoing rescue of Labrador Retrievers in Virginia. Consider this option at: